Farming equipment and technology are vital to a successful farming operation, but even more essential is the need for them to be reliable, work well, and be efficient.  AgCarolina Farm Credit offers financing that makes it easy to upgrade or replace equipment, so you can have the tools to feed, fuel, and clothe the world. 
Out with the Old, In with the New
Do you find yourself wasting precious time fixing that piece of equipment... again? Does the tractor fail to start right when you need it? Is your equipment costing you revenue because of its inefficiency? It might be time to replace or upgrade.
Whether your equipment needs to be more efficient and reliable or you need to invest in additional equipment to get the job done, AgCarolina Farm Credit can help you with financing the purchase or trade of new or used equipment.
Looking to the Future
Replacing, trading in, or upgrading farm equipment and technology is more than just a "want" or keeping up with the trends, although it is that too. When equipment and technology on the farm are reliable and working well, it provides added safety, peace of mind, greater efficiency, and the opportunity to grow. So, whether it is a tractor loan or financing for new cattle working facilities that you are considering, we'd love to help you. 
Explore Your Equipment Loan Options
Farm Credit EXPRESS—Providing Options for You
We know your time is valuable and your needs are unique, which is why we offer two options for equipment loans--through a branch or through Farm Credit EXPRESS. You can enjoy all the benefits of financing with Farm Credit without ever coming to our office.
Save time by financing with Farm Credit directly through an authorized dealership with Farm Credit EXPRESS. A Farm Credit EXPRESS equipment loan is submitted, approved and closed directly within the dealership, but serviced by your local AgCarolina Farm Credit branch. This makes financing equipment as easy as 1, 2, and 3.
Stop by a dealership that offers Farm Credit EXPRESS Financing
Complete a one-page financing application
Purchase your equipment and enjoy patronage as a Farm Credit customer-owner
We love how Farm Credit EXPRESS connects businesses, farmers, and us together in a way that saves time whilst supporting each other. To learn more about the Farm Credit EXPRESS program, please visit farmcreditexpress.com.
Why choose AgCarolina as your lender?
AgCarolina Farm Credit stands apart from other financing companies. We understand just how important farm equipment is to daily operations. We don't just understand the importance, but our team members are knowledgeable about the agricultural industry, new technology, and the needs of a farm.
Take advantage of dealer cash discounts by financing through Farm Credit. A full array of flexible terms and interest rates are available once you receive loan request approval.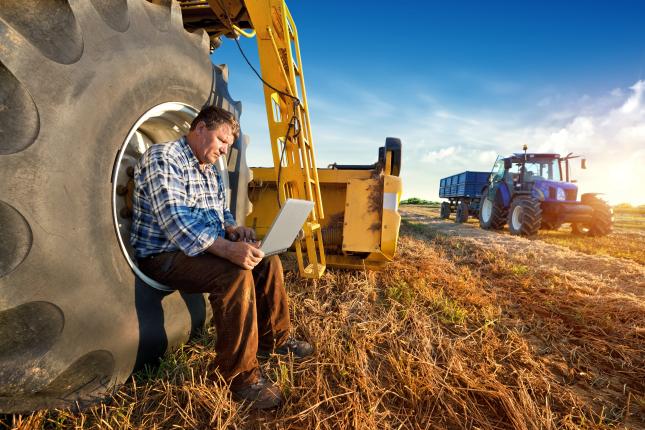 Approval FAQs
How long does it take to get approved?

The approval process can take as little as 1 hour through the dealership through a Farm Credit Express loan to a few days. AgCarolina Farm Credit personalizes each relationship to the needs of their operation so loan approval times vary based on the customer's needs.  

What steps should I take first?

If you are purchasing the equipment through a dealership, we encourage you to look into which dealers are Farm Credit Express dealers. Farm Credit Express dealers are not only within eastern North Carolina but are all throughout the east coast. Learn more about Farm Credit Express. If you are purchasing equipment from a third party or a dealership that is not a Farm Credit Express authorized dealer, please contact your local branch.  

Who should I talk to, to get approved?

If you are utilizing a Farm Credit Express loan through a local dealership, the approval process will take place in the dealership. If you are obtaining your equipment loan through he local branch, the approval process will take place through your loan officer in that branch.  
"Farm Credit's support of agriculture is evident with any interaction you have with them. They made it simple and easy for us to finance through them. I love that there are so many options and that service is their focus!"
Ready to learn more? Schedule a time to meet with a relationship lender about your equipment loan needs.