Enhance Your Ag Knowledge
We're committed to bringing you new agriculture resources so you can get the most out of your relationship with AgCarolina Farm Credit.
We're especially committed to assisting young, beginning, and small farmers (YBS) and veterans become more successful business people through knowledge of the marketplace, financial, and business management topics. 
Stay Connected through Webinars 
We'll be releasing regular webinars on topics that interest our member-owners. Check back for the latest content and let us know if you're interested in hearing more on an ag finance or business topics.
Buying Land? What you need to consider.
Our Farm Credit experts throughout the state will discuss their most received questions about land. The panel will answer questions in relation to buying land, the land loan process and home construction.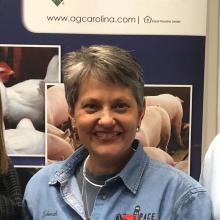 AgCarolina Farm Credit has been pivotal to our farm and family for over forty years. With [two] generations participating in the Ag Leadership Institute, crucial and necessary conversations can begin to take place and help with starting points in making decisions for the future.
Michelle Pace Davis, Clayton, NC