AgCarolina Farm Credit Distributed and Celebrated their 2022 Patronage with Members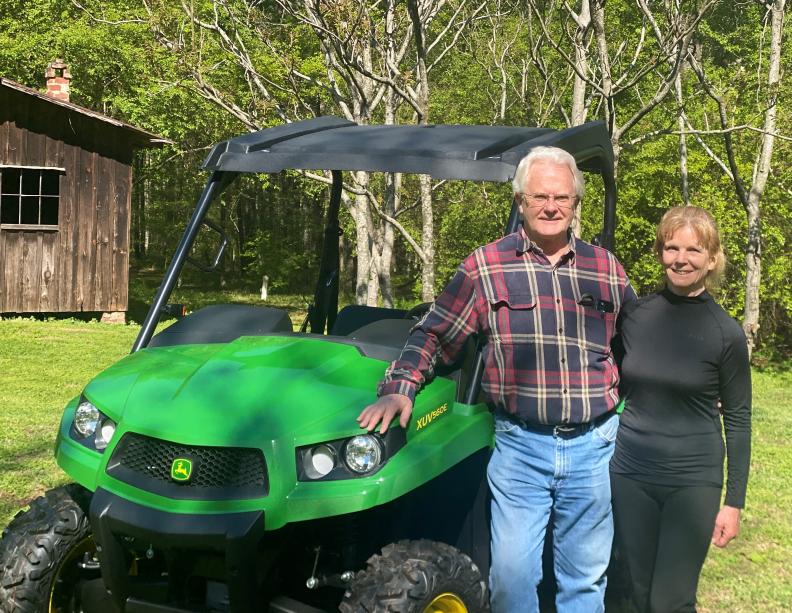 AgCarolina Farm Credit recently celebrated another strong patronage distribution, disbursed directly to its members. The all-cash 2022 patronage distributed of over $51.5 million, returned approximately 42% of the interest accrued by the member in 2022.
"The strength and health of our merged cooperative are reflected as we continue to put our profits back in the pockets of our membership in the form of patronage returns. This strong dividend was recently disbursed across our 46 county territory in our 20 local branches," said CEO of AgCarolina Farm Credit, Evan Kleinhans. "By distributing our profits to our members, it reduces our members' effective cost of borrowing from our agriculture and rural lending cooperative. Our 2022 patronage refund equates to an average interest rate reduction of two percent for members, and it further proves the distinct financial benefits of doing business with a local lending cooperative." For example, if a member has a six percent interest rate, the 2022 patronage distribution on average reduced the member's interest rate to four percent.
In addition, AgCarolina Farm Credit partnered with Quality Equipment to give away a 2023 John Deere Gator as part of this year's patronage celebration. Members that participated in local branch celebrations were entered into a drawing to win. Woody Clark and Christine Bartow, member of AgCarolina Farm Credit, was announced the winner.
"As members of AgCarolina Farm Credit, we value the partnership with the local lending cooperative. We appreciate that they not only serve us, as members but have the commitment to serve rural communities and the agricultural industry," included Clark. "We were excited to join the patronage celebrations as that patronage check is a gift in itself. We look forward to making trails on our property and enjoying the gator, thank you!"
"AgCarolina Farm Credit and Quality Equipment share in our passion for serving agriculture and rural residents" includes Bryan Dobson, CEO of Quality Equipment. "With a similar market and customer base, this partnership was a great way to say thank you to the hard work and support to those within our agricultural communities."
AgCarolina Farm Credit is honored to serve its members, agriculture and rural communities throughout central, eastern and southeastern North Carolina. The commitment to strong patronage returns is one of the many values of partnering with the local lending cooperative.
Back to News