Ithika Acres: Real products made by real people
What started as the drive to create an alternative to cow milk products turned into a major farming operation surpassing the expectations of everyone around. Since 2018, Ithika Acres has operated as a diversified farm, focusing mainly on production of goat milk food products, goat milk health and beauty products, chicken houses, and other produce products such as blueberries. Stephanie Carter is the face of Ithika Acres, mainly managing the Ithika Creamery, which is responsible for lotions, soaps, fudge, cheeses, and soon to be ice-cream. 
Surrounded by goats since 2005 when the Carter family first established their home, Stephanie discussed how, "we knew we wanted to utilize these goats in a new way that would allow us to produce something people were searching for in today's market. What we found was a need for an alternative to common dairy products." Stephanie explained how Ithika Acres' mission was to, "benefit more than just your taste buds," and at the same time, "creating a farm life where our goats can thrive." Stephanie went on to say that "sustainability is very important values for Ithika Acres.". "All of the manure that comes from our chicken houses and goats, we repurpose it to fertilize our blueberries and hay fields. The latter we use to feed our goats, so therefore, it's a cycle," stated Stephanie.
When discussing the farming industry, it is clear nothing compares with support from your local community. She explained supporting local farmers directly benefits them and their families. "These are real people with real families that work to put food on their tables and your tables. When you buy from local farmers, that's money that goes directly to them and supports them, their operation, and their independent lives," explained Stephanie. This is one of the main reasons the Carter family continues to work with AgCarolina Farm Credit. The investment in people and local communities that Farm Credit makes is obvious. "For me, it's the love and understanding they have for us as farmers. They are dedicated and loyal to us, and we can tell that we aren't just another account," stated Stephanie. She said that because Ithika Acres stays true to its personal values, they are proud to partner with others like Farm Credit that have the same values.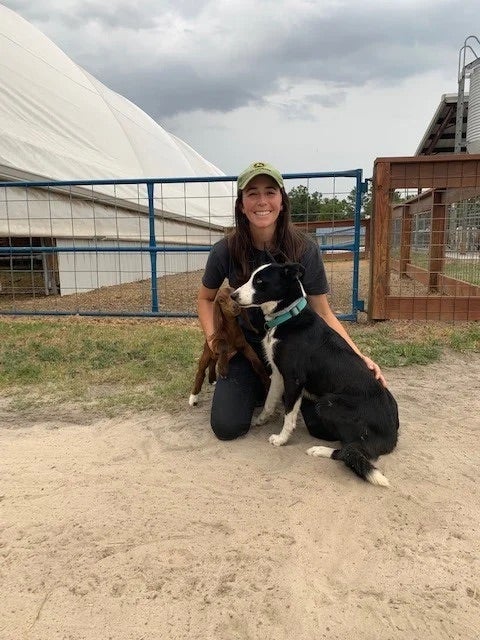 Back to News