Roots Run Deep - Betts Family Farm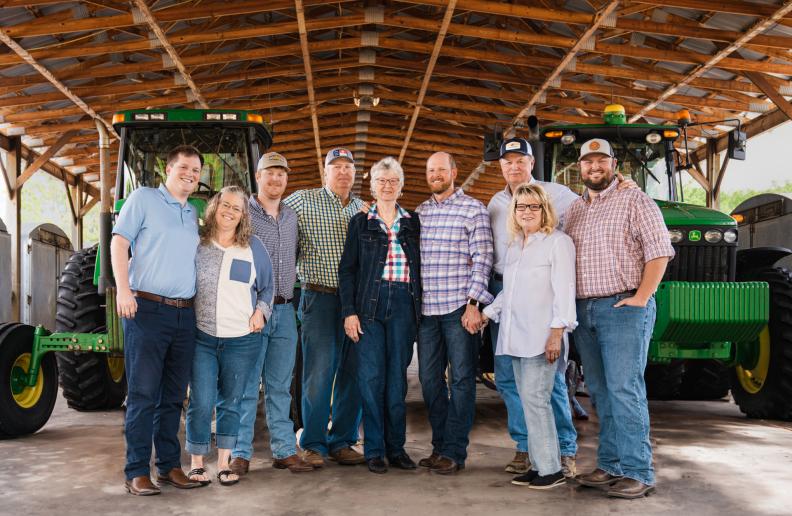 "This is what I love" beams Grandma as she wraps her arms around her family on the concrete slab in front of the tobacco barns. The farm may bring the Betts family together, but the love and laughter the family shares is stronger than any challenge that may lie ahead.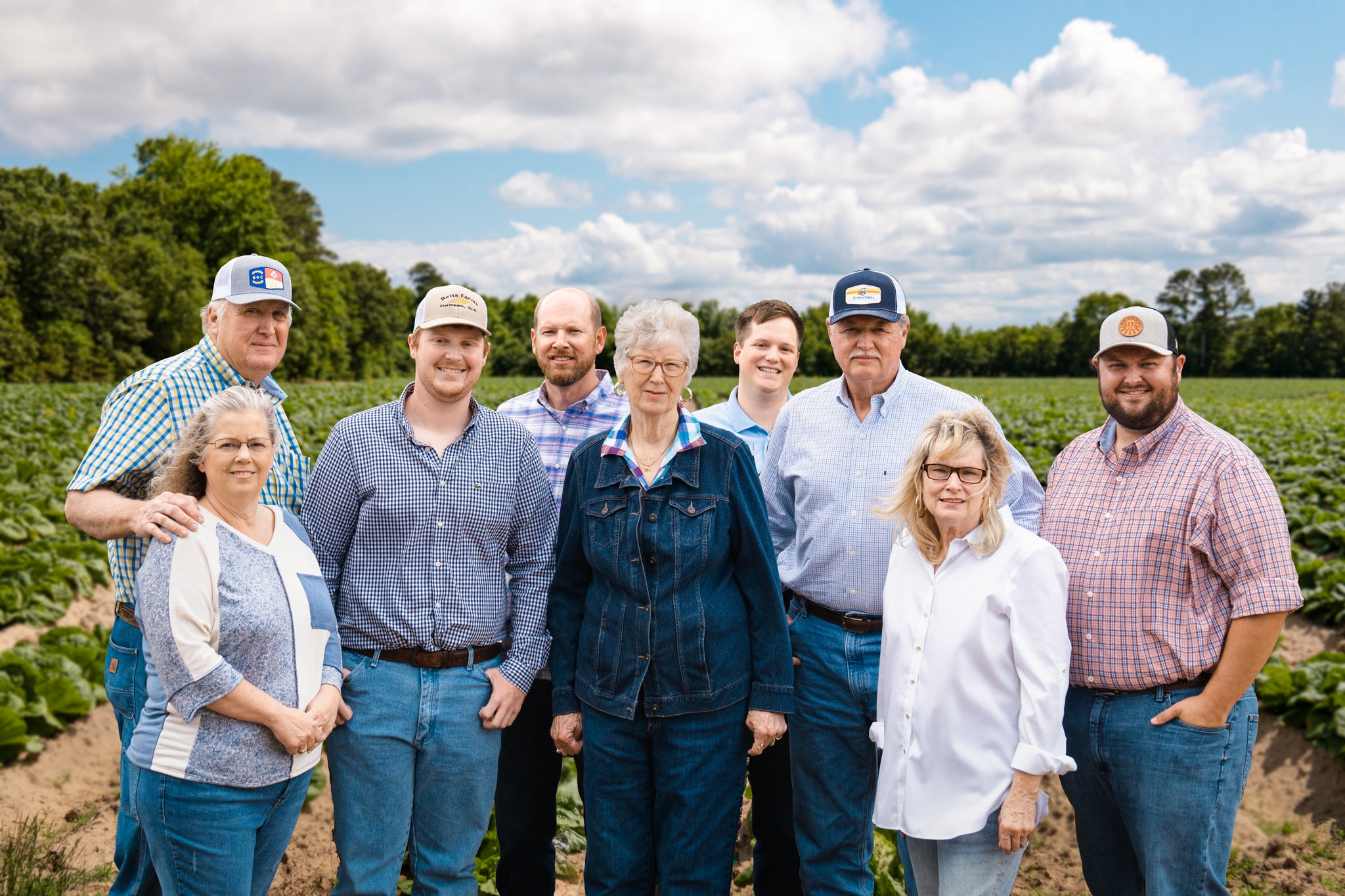 A farm that started 50 years ago between newlyweds Lonnie and Betty Jean Betts, better known as Grandpa and Grandma, now extends three generations. All members of the Betts Family have worked on the multi-generational farm and is humbled by the life lessons learned. Their Sons, Ricky and Ronnie Betts partner, with the support of their spouses, to run the farm where they grow tobacco, wheat, soybeans, corn, hay, various produce and other small grains. The grandchildren remain deeply rooted to agriculture by either working directly in the industry or a career closely connected.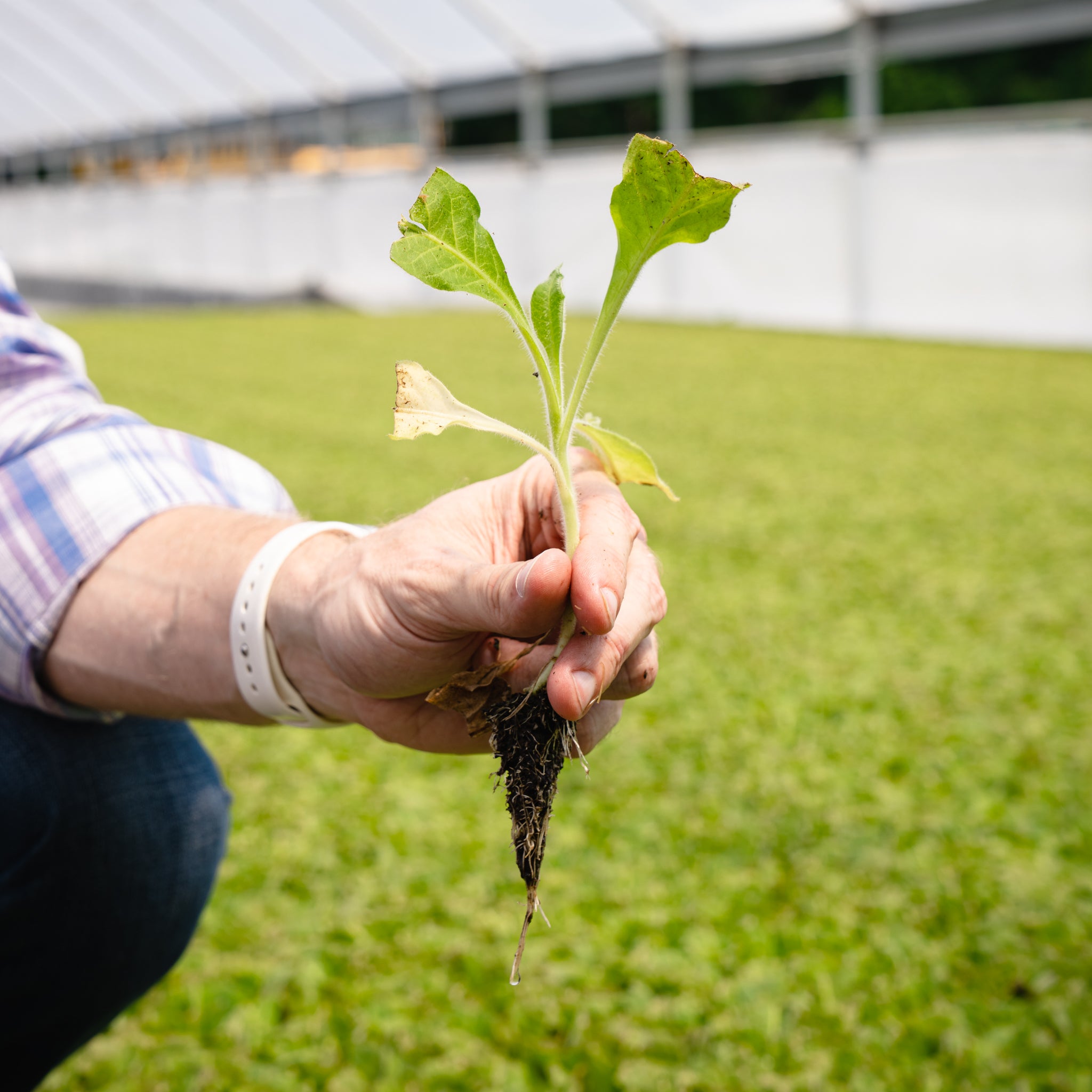 AgCarolina Farm Credit team members, Stuart and Walker serve farmers and rural residents within central North Carolina on a daily basis.
"My grandpa passed away from cancer in his mid-50's. While I was only six years old, I distinctly remember the dedication my Grandma, Dad and Uncle Ronnie invested to continue the farm, and throughout the years, to grow it into what it is today" includes Stuart. "My Grandma is strong and resilient. Following my Grandpa's passing, as a female in agriculture, she went to Farm Credit to borrow money, which was rare during that time, to continue building the farm legacy she and Granddad started."
"As a young child (pictured to the right), I didn't realize the life lessons and work ethic I was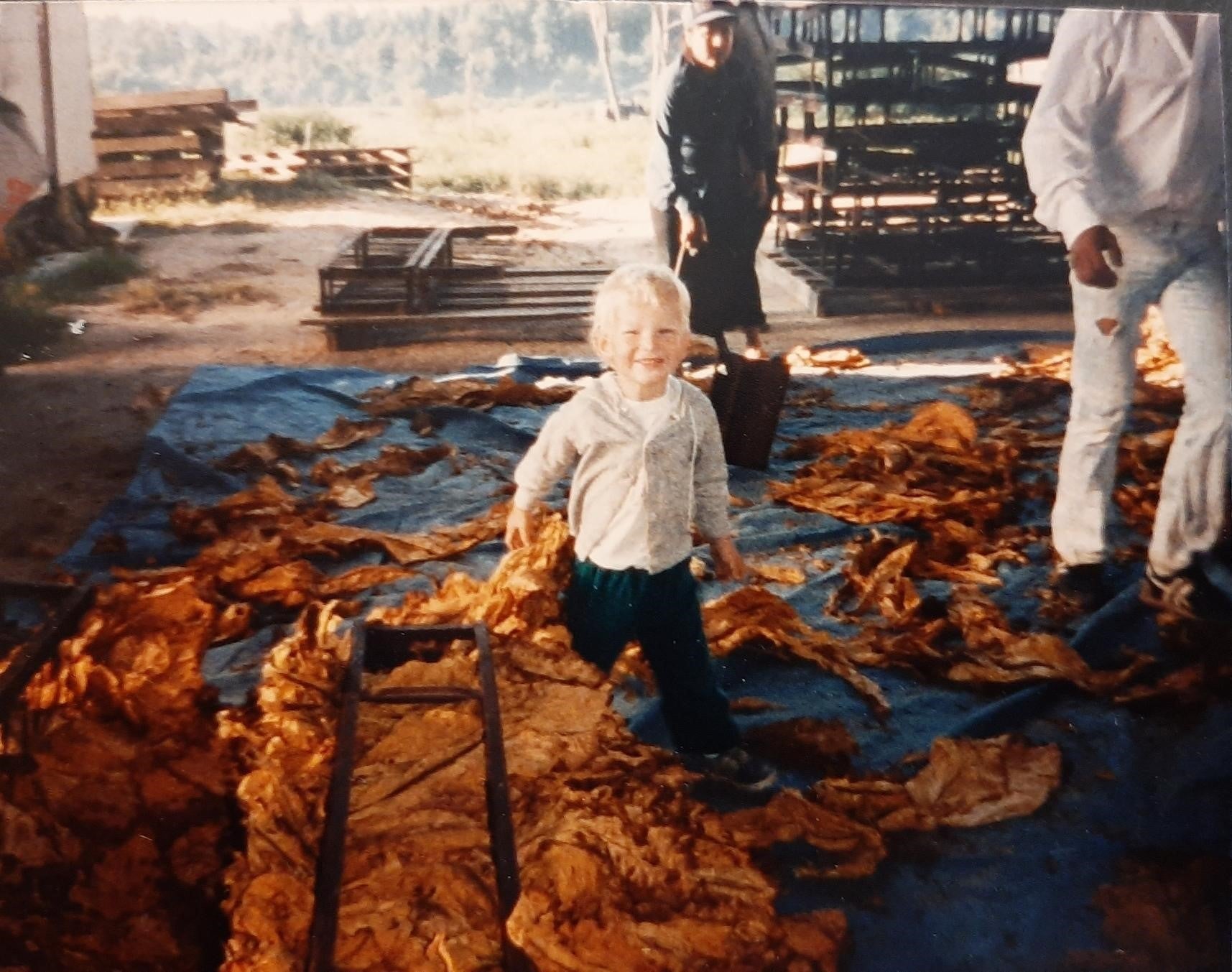 learning, but throughout the years, I began to realize that the things I knew stemmed from the incredible family that surrounded me and the many opportunities learned on the farm" continued Stuart. "When I was little, I would pick up tobacco leaves that fell off the trailer or my dad would put me in hoops to stomp down the tobacco before it was put in the sheet. Or I would be responsible for 'drink time' about 9am each day where I took drinks and a pack of nabs to the field. Looking back, these 'jobs' were small, but my family knew that with each task, they were instilling in me the value of a hard day's work."
"I too am forever thankful to have had the opportunity to grow up on a family farm. I remember meeting my Dad and Uncle Ricky in the field to have a picnic lunch" includes Walker. "Or the memories of walking down to the bulk barns when they starting putting in tobacco. Seeing the process from the farm field to the tobacco barn, and smelling the cured tobacco, is an experience and memory I'll always treasure. It is my pleasure to partner with farmers and rural residents, like my family, to help them start or build their own farming legacy."
"I am incredibly humbled by the opportunity to grow up on a farm. By understanding the hard work, sacrifices and passion needed to be a part of agriculture, I am honored to serve our local farmers through my work at AgCarolina Farm Credit, as my roots truly do – run deep." –Stuart Betts.
-------
Stuart Betts has worked at AgCarolina Farm Credit for 15 years and is currently serving as the Harnett County Branch Manager. Walker Carroll has worked at AgCarolina Farm Credit for one year and is currently serving as a loan officer within our Raleigh Branch.
Roots Run Deep is an #AgCarolina #FarmCredit social media campaign highlighting the connection of our employees to the farms and rural communities in central, eastern and southeastern North Carolina. #FarmerStrong #NCagriculture #NCag #NCfarming #NCfarms #NCfarmer #beef #thankafarmer #eatbeef #farming #farm #farms #agriculture #farmfamily
Back to News